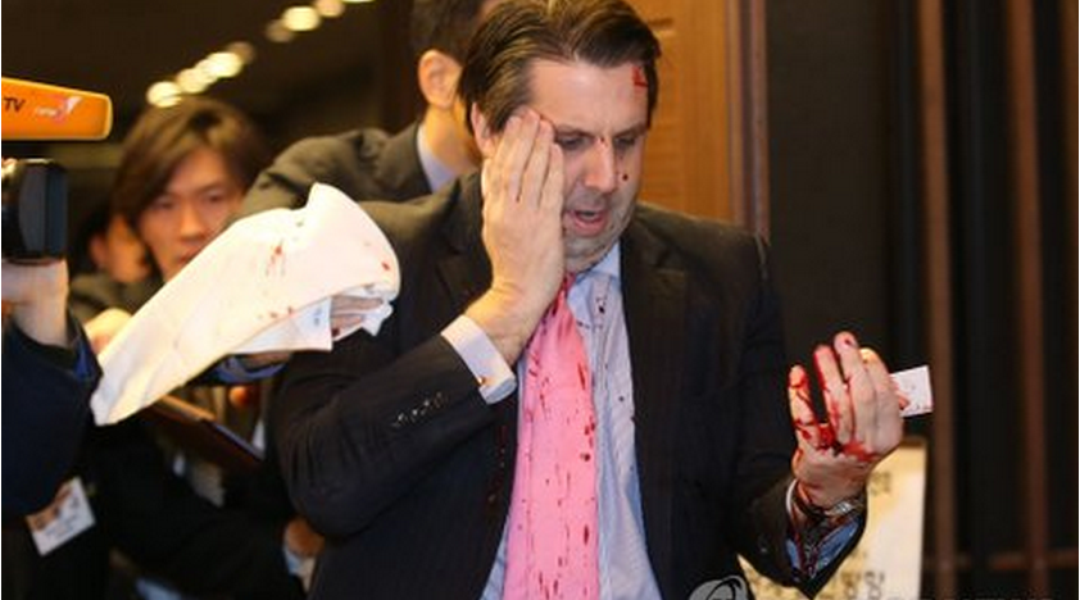 Um, what the fuck South Korea?
"U.S. Ambassador to Seoul Mark Lippert was attacked by an armed assailant Thursday morning leading to an injury to the face.

Lippert was attending an event at the Sejong Center for the Performing Arts in Jongno District, central Seoul, when he was attacked by a middle-aged man with a knife in the facial region at around 7:40 a.m., according to police officials."
To his credit, Mr. Lippert looks like he's trying to play it cool but goddamn, facial/facial area gashes are no joke.  Please sit down and let a first responder take care of you, immediately.